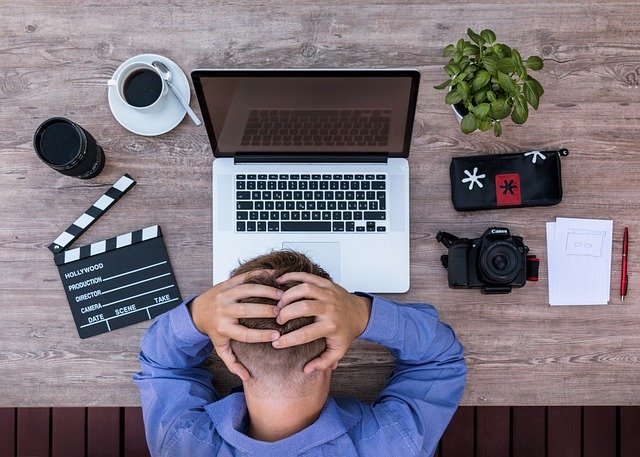 Have you found yourself frustrated because after all the hard work you put into building your website it isn't getting visitors?
The good news is, you are not alone and all issues can be resolved if you know where to look, so let's explore the top problem areas:
YOUR WEBSITE TAKES FOREVER TO LOAD
We all know how annoying it is to go to a super slow website. In many cases, users will click out of a website before it loads if it takes even a couple of seconds. You need to make sure the load time on mobile as well as desktop is in top form or you will lose viewers now and probably forever….it's that important.
YOUR WEBSITE ISN'T ACCURATELY TRACKING DATA
Google Analytics needs to be installed correctly on any website that means business. Do you know if it is properly functioning on yours? In order for Google Analytics to accurately report data, it must be installed on every page of your website (generally in the header). Google Chrome offers a Tag Assistant extension that can help you determine if Analytics is properly installed.
YOUR WEBSITE ISN'T BEING FOUND BY SEARCH ENGINES
In order to include your website in search results, search engines must "crawl" and "index" pages. It's possible that Google (or other search engines) aren't finding your website in order to do this. If your website is brand new, the search engines may just not have gotten around to crawling your website yet. If you're established and they still haven't crawled your website, it's possible that you are blocking your site, or parts of it, from search engines through the robots.txt file or with a misplaced piece of code. Taking a look at Google Search Console can give you insight into what pages Google is finding, and which ones they aren't.
YOUR WEBSITE ISN'T BEING FOUND BY VISITORS ORGANICALLY
Even if search engines crawl and index your website, they have to deem it relevant and valuable in order to display it in search results. When you launched your website, did you ensure foundational SEO best practices were in place? Have things like title tags, a robots.txt file, a sitemap, meta descriptions and URL structure been added or done? If not, you most likely did not set up your website for organic success. All of these elements (and many more!) should be built into all new websites, and the fun doesn't stop there. SEO should be at the forefront of your ongoing digital strategy. Consistently revising and adding new copy to your website, performing keyword research and building links will ensure organic traffic continues to increase over time.
YOUR WEBSITE IS PROVIDING NO VALUE
Are you providing information that people actually care about? If no one is searching for the topics you cover or the keywords you've optimized for, it's likely your website traffic will be extremely low.
Take a look at your content. Is it valuable? Is it clearly written? Is it informative and not just a bunch of "fluff?" Are you providing information about your business as well as other types of content (informational blog posts, videos, helpful tips, etc.)? Are photos large and attention-grabbing? Each and every page of your website should serve a purpose, and provide value to a user.
YOUR WEBSITE ISN'T BEING PROMOTED
You can't just launch a website and expect users to come. You need to let the world know it exists. Promote your website via email and social media platforms, on your business cards, and with any offline advertising efforts. We also love using strategic paid search (Google for example) to help potential customers find a newly-launched website. The more you promote your website, the more people will visit it. It's truly as simple as that!
Ready to get your website found online but need a little help? Please contact our team for a free website evaluation. We look forward to hearing from you.